INDIA
India emerged as a dominant force at the 13th edition of the IBA Women's World Boxing Championship 2023, held in New Delhi. The event concluded with four Indian female boxers securing gold medals in different weight categories. Saweety Boora, Nitu Ghanghas, Nikhat Zareen, and Lovlina Borgohain were the top performers in their respective categories, contributing to India's historic success in the competition. This was the second time India achieved such a remarkable feat, the first being in the 2006 event. The 13th edition of the Women's World Boxing Championship 2023 was organised by the International Boxing Association (IBA) and took place from March 15 to March 26, 2023. India topped the Medals Tally followed by China. It was just Gold all the way.
Bollywood Superstar Salman Khan congratulated Indian Women boxers Nikhat Zareen, Lovlina Borgohain, Nitu Ghanghas and Saweety Boora for clinching gold at the World Boxing Championship. Nikhat Zareen response was awesome.
Khan took to Twitter and congratulated the 'Golden Girls'.
Salman wrote, 'When u met me last u had promised me u will win again and u have done that. So proud of you Nikhat. Many congratulations to you all on winning the women's world boxing championships.'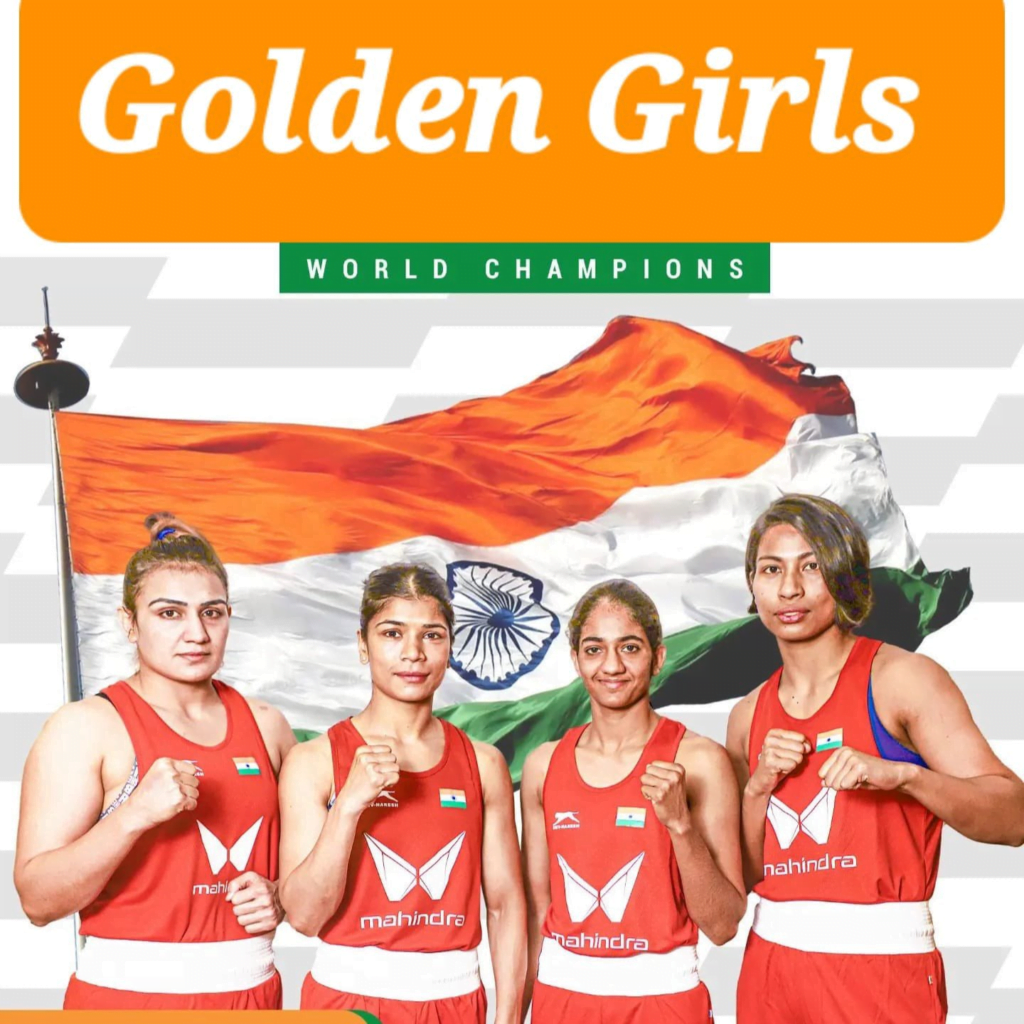 Minister of Law and Justice, India Shri Kiren Rijiju responded to Khan's tweet
World Champiion Nikat replied to Salman's post and wrote, 'Thank you Salman Khan for your love and support. I kept my promise to win gold medal again for my country. Now hoping to meet you again soon.'
Continue Reading: Empire strikes back – UK, Scotland, Ireland headed by South Asian descent leaders