INDIA
TechnologyCounter, is proud to announce the launch of B2BTechX, the city's premier B2B Tech event. This groundbreaking occasion is poised to revolutionize the business technology landscape, uniting industry luminaries for a day of cutting-edge innovation, knowledge exchange, and invaluable networking opportunities.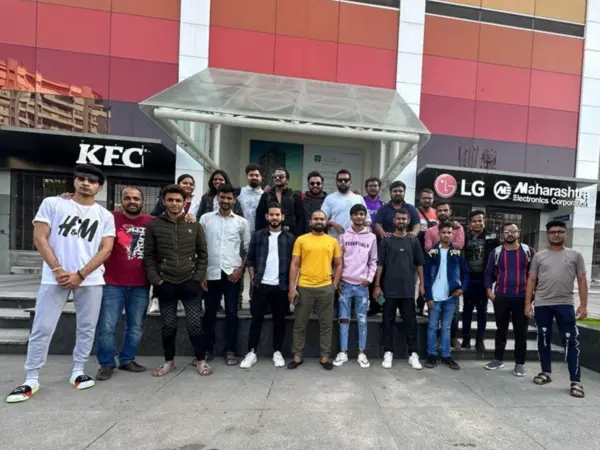 B2BTechX – Paving the Way for B2B Tech's Tomorrow: B2BTechX emerges as a dynamic event tailored to meet the demands of the ever-evolving B2B technology sphere. This marks a pivotal moment for Pune, a city experiencing rapid technological growth. B2BTechX is slated to serve as a nexus for industry leaders, professionals, innovators, and thought leaders, providing a platform to delve into the latest trends, strategies, and tools reshaping the B2B tech landscape.
Key Event Information:
Date: November 24, 2023
Time: 9:00 AM to 6:00 PM
Location: Novotel, Pune
Why Attend B2BTechX? B2BTechX offers a unique opportunity to:
Gain Insights: Attend informative sessions and workshops on emerging technologies, industry trends, and best practices.
Network: Connect with industry professionals, thought leaders, and innovators who can help shape your career and business.
Discover Solutions: Explore cutting-edge solutions and software through live demonstrations and exhibits.
Collaborate: Forge collaborations, partnerships, and connections that could shape the future of your business.
Panel Discussions: Unlocking Key Insights: B2BTechX will feature four engaging panel discussions, each focusing on pivotal aspects of the B2B tech landscape:
Omnichannel Engagement: Creating Seamless Experiences: Learn how to create consistent, seamless customer experiences across all channels and align marketing and sales strategies effectively.
Empowerment Strategies: Unleash Your Team's Full Potential: Discover strategies to empower your team, foster innovation, and drive productivity for a thriving work environment.
Digital Synergies: Exploring the Sales & Marketing Strategies for Success: Dive into the world of digital marketing and sales, understanding strategies that drive success in today's digital-first landscape.
Navigating the Landscape of Finance for SMBs: Gain insights into financial strategies crucial for small and medium-sized businesses to thrive in a competitive marketplace.
Partnerships that Drive Success: B2BTechX proudly partners with industry leaders, sponsors, and media partners to bring this event to life. Media & Event Partners include Startup Berita, GCC Startup News, The Desi Buzz, eChai Venture, Bolstart, Maharashtra State Innovation Society, among others. Sponsors such as Demand Genesys & Work Companion(WoCo) contribute to the event's success.
Register Today: Don't miss this game-changing event. Registration is open, and professionals, tech enthusiasts, and industry experts are encouraged to secure their spot at B2BTechX. Register today at https://b2btechx.com
-Press Release