Canada
Canadian Newa Guthi, a prominent organization dedicated to preserving Newah culture in Canada, recently hosted a felicitation event to recognize the outstanding contributions of its young members and their remarkable academic achievements. The event, held with much enthusiasm and pride, emphasized the importance of youth engagement in cultural preservation and the organization's continued success.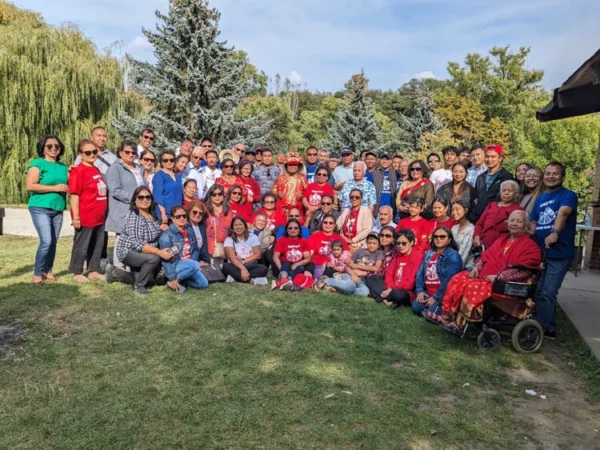 The Felicitation Committee, led by Dr. Prajwal Pradhan, highlighted the pivotal role that the youth play in ensuring the organization's sustainability over the long term. Dr. Krishna Kayastha, an executive member, delivered the welcoming address and underscored the dire need for increased youth involvement in Guthi's activities. He also stressed the importance of creating avenues for youth representation in the executive committee.
Uttam Makaju, the Vice President of Guthi, took the stage to open the event, shedding light on the significance of collaboration with youth in the success of any organization. He emphasized that the young members possess both the quantity and quality required to drive initiatives forward. Makaju further stressed that to preserve the Newah culture and tradition through youth involvement, the community must create a conducive environment, as well as plan exciting and meaningful programs that align with the thoughts and aspirations of the younger generation.
During the program, Guthi's Youth Committee member, Ms. Ayushna Shrestha, delivered a presentation titled "Importance of Youth Involvement In Newah Culture in Canada." Additionally, another committee member, Ms. Christina Kayastha, presented a talk on the "Significance of the Newah Community." Guthi's General Secretary, Bimal Shrestha, provided insights into Guthi's ongoing efforts and programs aimed at engaging youth in its activities.
Guthi's President, Prakash Pradhan, expressed his joy in being able to honor the young members for their invaluable contributions to the organization and their academic excellence. Their dedication and achievements were celebrated as a testament to the future of the Newah culture in Canada.
The event also had the privilege of hosting special guests from Nepal, including Ms. Hema Manandhar, who has been organizing "Miss Newah" in Nepal since the previous year, and Mr. Rajesh Shrestha. Both guests lauded Guthi for its dedication to preserving Newah culture in Canada and offered valuable advice to conduct more programs focused on women's empowerment.
In a heartwarming moment, President Prakash Pradhan, Vice President Uttam Makaju, and General Secretary Bimal Shrestha bestowed certificates and souvenirs upon the honored Guthi youth members, recognizing their exceptional contributions.
The program concluded on a delightful note with guests being treated to a sumptuous Newah feast, including the popular Newah combination of food varieties known as "Samyabaji," traditionally served during festivals and special occasions. Guests were also entertained with a cultural quiz that tested their knowledge of Newah culture, followed by a mesmerizing traditional Newah "Lakhe Dance."
Canadian Newa Guthi's felicitation event stood as a testament to the organization's commitment to preserving Newah culture and tradition while harnessing the energy and enthusiasm of its youth members, paving the way for a vibrant cultural future in Canada.