In a momentous gathering of Fijian seniors, a new chapter in their community's history unfolded on the International Day of Older Persons, October 1st, as the Fiji Seniors Federation NZ was officially launched. This significant event marked a milestone for the elderly population, and more specifically, for Fiji Indian seniors living in New Zealand. United under their Pacifica identity, this initiative received guidance and sponsorship from the esteemed Fiji Girmit Foundation NZ.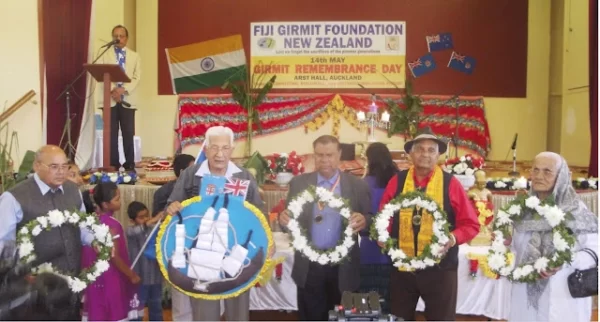 The A1 Event Centre in Papatoetoe, Manukau, New Zealand, played host to an overflowing hall with over 450 people in attendance. This day was a celebration on two fronts – International Seniors Day and the commemoration of Fiji Day.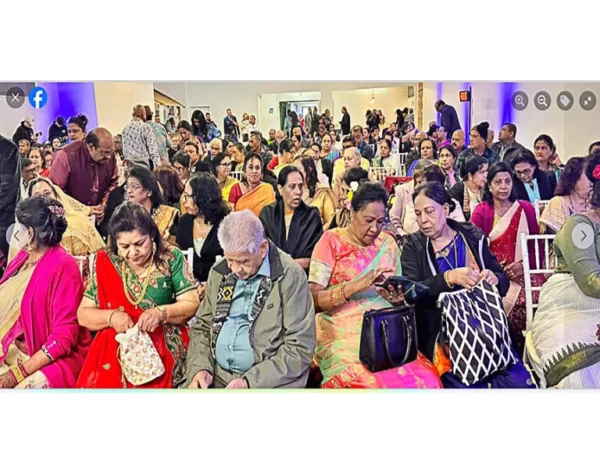 The Fiji Day segment saw Mela Baba, the First Secretary of the Fiji High Commission in Wellington, grace the event and extend best wishes from the High Commissioner, Ratu Inoke Kubuabola. The excitement was palpable following Fiji's Rugby victory against Georgia earlier that morning, and they wished the Fiji Girmit Foundation NZ success in their endeavor to unite and honor the seniors.
Seniors began arriving well before the scheduled start time of 10 a.m., carrying an array of delectable snacks including Samosa, Fried and Boiled Cassava, Gulgula, Indian savories, Bhajia, Dhokra, Fruit platters, and other mouth-watering finger foods. This cultural gesture displayed the warm welcome extended to the largest gathering of Fiji Seniors for a single program, with more than 200 seniors coming together to celebrate their special day.
Formalities commenced with a warm welcome from Sam Achary, the Chairperson of Trustees of Fiji Girmit Foundation NZ, followed by acknowledgment and tribute to the seniors, sponsors, and volunteers by the Foundation's President, Krish Naidu.
The event prioritized the well-being, safety, security, and health of older persons. Counties Manukau Acting Inspector, Steven Smith, emphasized the importance of seniors staying safe, particularly from online scams and cold calls.
The program continued with a focus on healthy aging and staying active in the golden years, led by Vimlesh Shukla, a healthcare lecturer who communicated in Fiji Hindi to engage with the seniors effectively. Dr. Apiu Talemaitoga, a clinical consultant, highlighted the significance of maintaining good health and adopting healthy habits.
The main event of the day commenced with the formal launch of Fiji Seniors Federation NZ. Leaders of the ten seniors' groups joined other dignitaries in cutting a cake to mark this momentous occasion. This small step by Fiji Indian seniors signifies a leap in promoting unity among the global Fiji Indian Diaspora, encouraging them to work together, putting aside personal egos.
The event's entertainment segment, "Jadoo," featured magic shows, thrilling Girmit Dance, Bollywood and Garba numbers, Fijian Meke, Laathi (staff/stick fight and defense), a fashion show showcasing various Indian clothing, and musical performances.
Jack Punja, with his stirring Mohammed Rafi numbers on karaoke, was joined by the famous DJ Sarra, who used the sweetness of Fiji Hindi to create humor and laughter among the attendees.
The day concluded with the Manurewa Network Seniors, who began the event with the national anthem and closed it with the iconic Itaukei farewell song, Isa Lei, sung by all.
To complete the Fijian experience, Kava and a sumptuous Fiji Indian meal were enjoyed, offering a genuine taste of Fiji.
The seniors expressed their desire for more such gatherings, emphasizing the need for continued networking and well-being activities, where they are shown the respect they deserve. Other senior groups have expressed their interest in joining the inspirational Fiji Seniors Federation NZ, and they are encouraged to do so under the broader umbrella of the Fiji Girmit Foundation NZ.
This event celebrated not only the elderly but also the spirit of unity and community among Fiji Indian seniors. It was a day dedicated to healthy and dignified aging, as we extend our warmest wishes to all elderly individuals on International Day of Older Persons and celebrate Fiji Day.
About Thakur Ranjit Singh:
Thakur Ranjit Singh is a journalist and a media commentator. He is a Founding Trustee of Fiji Girmit Foundation NZ and is Secretary and Coordinator of Fiji Seniors Federation NZ. He is involved with the wellbeing of Seniors in Auckland. He runs his blog, FIJI PUNDIT. Email: thakurjifj@gmail.com
*The original blog can be read here.