New Zealand
After a gap of two years, the much anticipated and loved Waitakere Diwali was back in large numbers at the Trust Arena on Sunday 9 October 2022.
New Zealand is built on its diversity, and we honor the symbols and traditions of Kiwis who have made our country what it is today. Kiwi Indians are an important part of our social and cultural fabric, and Diwali is a time to celebrate community, family, and hope for the future. That's why we must celebrate Diwali each year and recognize its significance, says Sunil Kaushal, President – Waitakere Indian Association.
This year the event was celebrated on Sunday 9th October at The Trusts Arena, Central Park Drive, Henderson. Besides the food, classical and Bollywood dances and spectacular Fireworks to finish the show, there were over 300 performers.
Over the years, Waitakere Indian Association has played an important role in serving the community in West Auckland and advocating issues relating to the Indian Diaspora. WIA recognizes that in a multicultural Auckland, there is multinationalism in the Indian Diaspora too. The Indian diaspora in the west not only represents Indian and Fijian-born residents but also from other parts of the world like Africa, America, and Europe. WIA has also reached out to the local communities when it comes to the safety of our community or advocating issues pertaining to religious last rites. WIA also supports the local and New Zealand's largest Hindi School – the Waitakere Hindi School.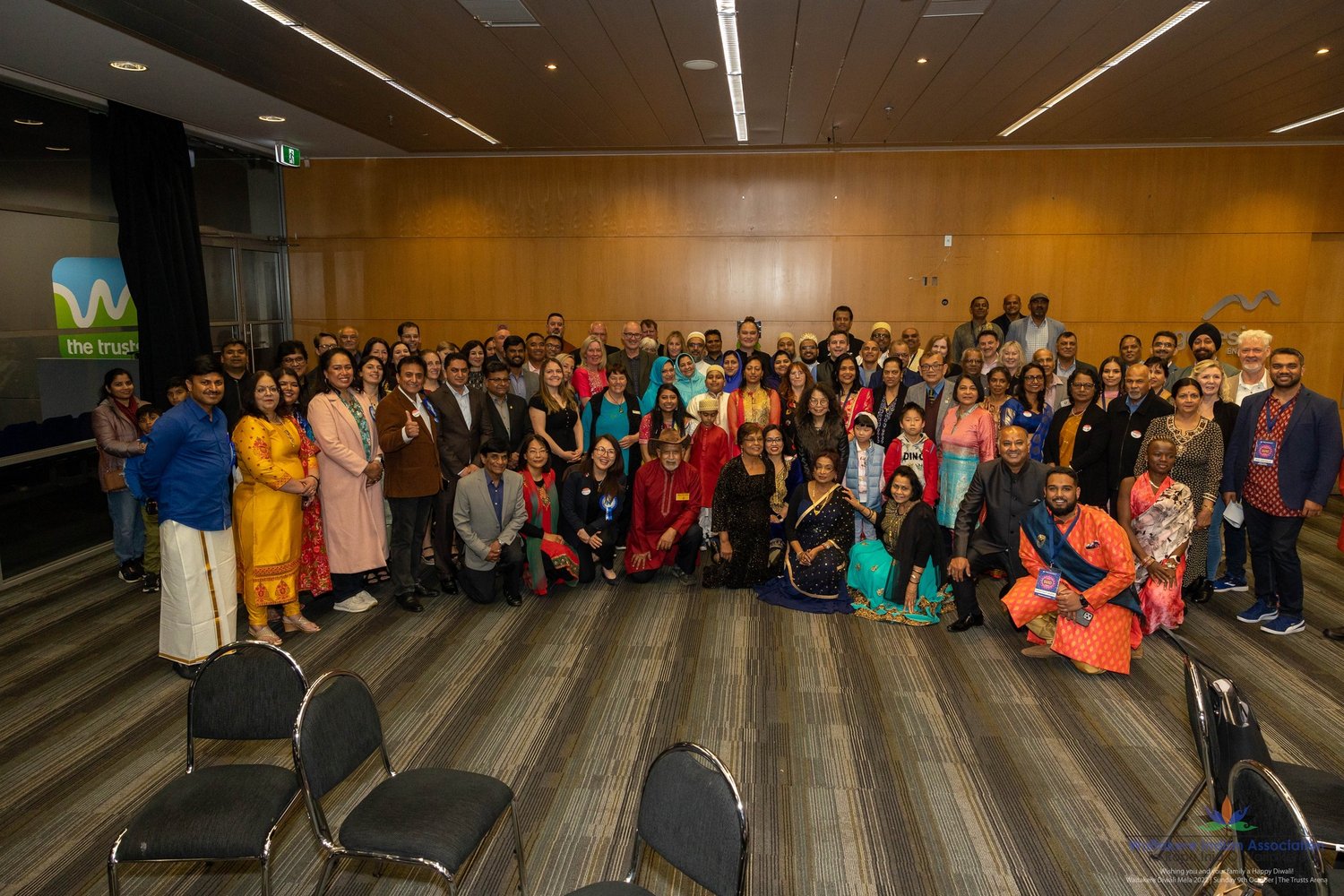 While the reasons for what it commemorates, Diwali is a time for dana (charitable giving) and seva (selfless service). The alleviation of tangible forms of suffering, such as hunger, disease, and poverty, is an essential component of the Hindu tradition. Service is worship, no less than performing a puja or practicing meditation, or studying scripture.
Continue Reading: Rukhshanda Zaman hosted Pink Ribbon Breakfast at SizZzlingo Restaurant Padstow Sydney