USA
The Rajasthani Organization of American Residents (ROAR) is gearing up for a spectacular commemoration of its 20th annual Teej Mahotsav, set to take place on the eve of Teej, August 18, 2023, in New Jersey, USA. This celebration, a vibrant display of Rajasthani culture, is organized in collaboration with Jhoom Events and is led by the indefatigable Tarang Soni.
As a prelude to the Mahotsav, in celebration of India's 75th Independence Day, ROAR will proudly present the "Jhanki Rajasthan Ki" float in the India Day Parade on August 20, 2023, in New York City. This vibrant display aims to bring the essence of Rajasthan to the streets of the USA, captivating audiences with its rich cultural heritage.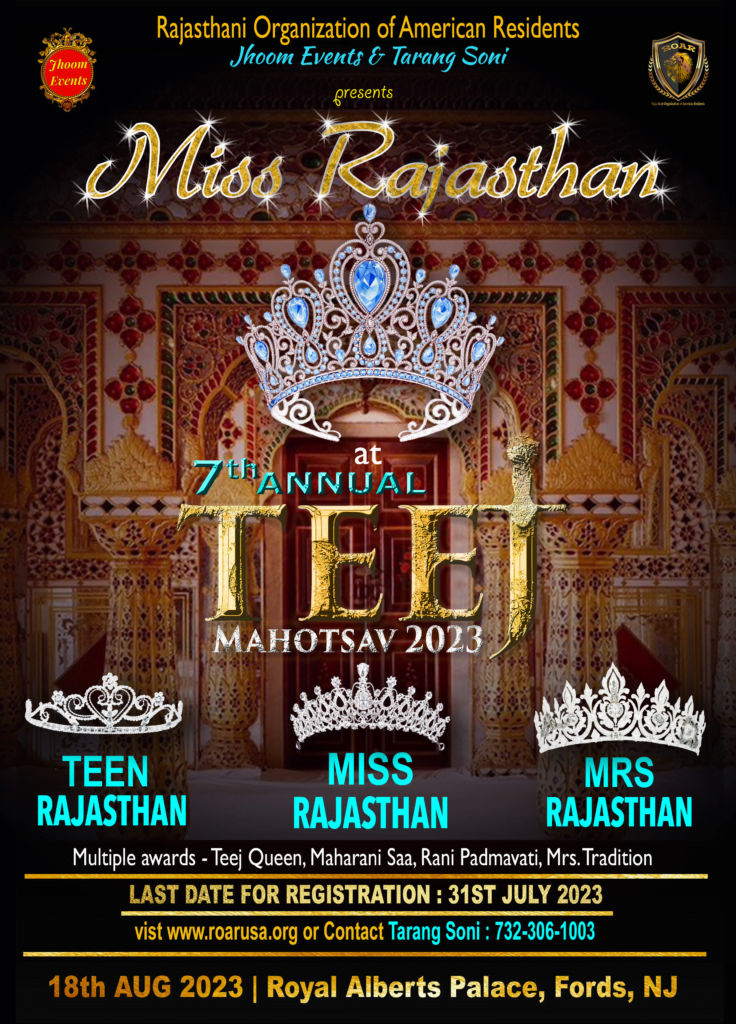 Teej, a jubilant Hindu festival, known for its lively atmosphere filled with colors, music, and delectable cuisine, serves as the precursor to various festivities in Hindu culture. Heralding the arrival of the monsoon, the Haryali Teej or Sawan ki Teej is particularly cherished by women and young girls across North India, marked by songs, dances, and religious rituals. The festival pays homage to the union of Parvati and Lord Shankar.
Under the steadfast leadership of Tarang Soni, ROAR has steadfastly celebrated Teej over the past two decades, even navigating the challenges posed by the COVID-19 pandemic in the last three years by adhering to CDC guidelines, hosting the event outdoors with ample safety measures.
This year, ROAR is preparing to elevate the festivities to new heights, reaching out to the diverse community of New Jersey. Anticipating a gathering of over a thousand enthusiastic participants, both Rajasthani and from various backgrounds, the Rajasthani Teej Mahotsav promises an unforgettable experience. The event, spanning eight hours, will be brimming with entertainment, activities, and cultural displays.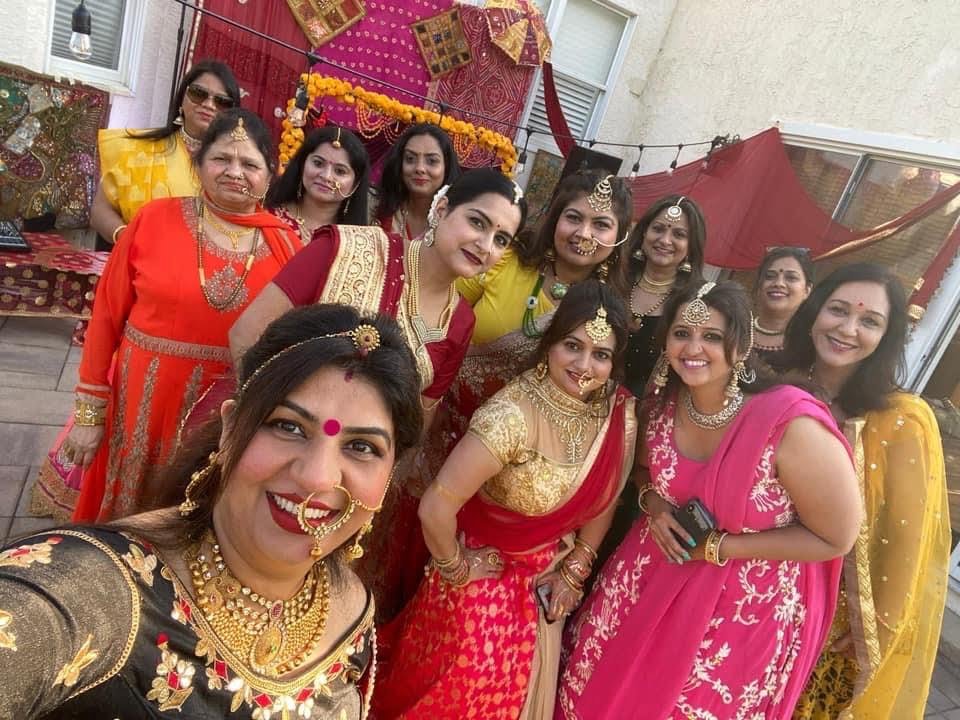 One of the highlights of the Mahotsav is the inaugural International Rajasthan Pageant, featuring categories for Mrs., Miss, and Teen, designed to foster a connection between the younger generation and their Rajasthani heritage. Titles such as Teej Queen, Maharani Saa, and Rani Padmavati will also be bestowed upon deserving individuals, including past Teej Queens who will grace the occasion.
The evening will come alive with captivating Rajasthani dances, including the iconic Ghoomar, with attendees joining in on the rhythmic beats. Renowned singer Khuda Baksh is set to captivate the audience with his live performances, ensuring non-stop entertainment throughout the event.
Culinary delights are an integral part of this celebration, with attendees treated to an array of delectable Rajasthani dishes, including the famed Dal-Baati-Churma, Ghevar, Jalebi Rabadi, Gol Gappe, Kachoriya, and more. The feast will be complemented by a selection of multi-flavored Kulfi Ice Cream.
Distinguished members of the community, along with representatives from the Indian Consulate General, will grace the event, affirming its significance and cultural value. The Teej Mahotsav 2023 promises to be a convergence of tradition, festivity, and unity.